Today I'd like to talk to you about Karen Marshall, a Professional Relationship Coach based in London, specializing in helping career women who are successful in their professions but who are missing the love of their life, or the rewarding relationship they want that lasts. The message I'd like to share with you via this article and interview is that there are some incredible professionals out there that can help you to overcome your personal obstacles and to find proper solutions to issues you may be having, and I really invite you to reach out to them.
You deserve to have a life filled with love and passion, and Karen helps her clients find someone extraordinary, not just second best. I want you to repeat this to yourself every single morning because I meet so many people that settle for a mediocre love life.
Take matters into your own hands and switch things up with Karen's help!
1/ Can you briefly introduce yourself? where are you from? background?
Hello fellow love seekers.  I am Karen Marshall and live in Sindlesham, Wokingham about 30 miles outside London, in the UK.  Today, I love the life I live – and live the life I love – because my determination and quest to find my own Mr Right changed my life in an unbelievable way.  It's why I am now passionate about helping other women, to fill your heart and life with your missing ingredient – the right, Mr Right.   I now work as a Professional Relationship Coach with single or divorced career women looking for love and happiness with your Mr Right.
Previously I worked in Marketing for over 20 years building my career, of which 13 years of these, I considered myself single because I hadn't met a guy I wanted to settle down with.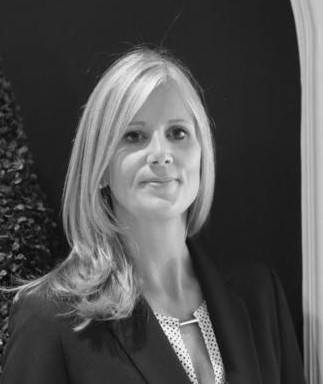 Today, I have a new career, travel more in my life and share my dreams and future with my Mr Extraordinary, who is now my husband.  My lifestyle would be very different and unfulfilled without Dave. He is my best friend, lover and soulmate who inspires and encourages me every day to follow my dreams we share together.  After 4 years of dating we then lived together for 2 years, and finally married in February 14th 2014, on the most romantic day of the year, Valentines Day, on a beautiful sun drenched beach in the Bahamas, Caribbean.  My fairy tale had come true. I was 47 years old and finally married for the first time in my life.
My personal journey only really began when I ended my first 11 year relationship at the age of 28. It was a point in my life, I really started to learn about love and how to make a new relationshp work. I was extremely naive, expecting to find love quite quickly, get married and live happy ever after, because I was still quite young.  How wrong I was!  Yes I had fun and continued dating, had a few short-term relationships, some lasted longer than others, but also lived as a single woman often feeling alone or the odd one out because I was still single.
Finally at 34, I thought I had found my Mr Right I was besotted with.  I thought he was my Prince Charming and I was his Cinderalla, which unfortunately all went wrong.  He left me heart broken and devastated. However, it was the catalyst relationship that significantly changed my life and approach to love. The pain of my broken relationship made me more determined to find my right, Mr Right, to find a guy who wouldn't want to let me go!  I immersed myself in studying as much knowledge about men, physcology and the relationship mistakes we make and why we make them.  I then started to notice different results with the men I dated when I applied what I learned.  It took me 13 years of relationships right and wrong, to discover what really worked.  So don't make the same mistakes I made wasting your life.  Learn about what you can do diferently to get different results.
Love unexpectedly arrived in my life at the age of 41.  I met Dave, a divorced dad of 2 children, someone I wouldn't have normally gone for before I transformed my thinking.  My heart and mind was completely open to unconditional love.  I had changed my mindset, limiting beliefs and learned so much already about men, so I could clearly see how gorgeous Dave was inside and out, and my right, Mr Right.  He was so different to any other man I had met before, because I was open to him and his situation, without any of my old pre-conceptions I had in the past.
2/ How did you get started in this line of work? What are some of your core values that you try to convey?
Life teaches us lessons for a reason, and I believe my personal love journey experience enriches my role as a Professional Relationship Coach.  I understand what does and doesn't work finding love and how to make a happier and rewarding relationship work.
Finding true love after a 13 year personal journey, is the reason I become a Professional Relationship Coach because I don't want other women to make the same mistakes I made, which the majority of women still do.  I 'walked my talk' and really understand what it means to be a single career woman looking for love and happiness in a relationship that works.  I experienced the highs and lows myself, the challenges living alone, a broken heart, feeling so lonely sometimes, I was determined to transform myself and my life into the one I wanted.  It is hard on your own without a partner, when you want to settle down.  Now I have found my dream, I am passionate about helping other women find a happier and more fulfilling life
If more woman want to find a relationship that works, it's really important for firstly invest in your own personal growth, your confidence, self-worth and inner beauty, and discover the obstacles holding you back from the successful relationship you want.  With this self-awarness and insight of yourself, it's so much easier to become the best partner you can be for your Mr Right when he arrives. You also have a greater chance to build a stronger bond and relationship together.
The way you think and how you communicate in love is a key ingredient to it's success.  Only when you learn to REACT differently, a man will RESPOND differently.  For example, when any conflict or disagreements come up, if you understand how to deal with your differences and express yourself in a more loving way, you will continue to keep love alive.  Your man will certainly cherish you when he recognises you're a high value woman and you really understand how to communicate with him.  He will also see how different you are to other women, and want to stick around, especially if the chemistry is right between you.
3/ What is your most memorable coaching experience and why?
All my clients have a unique story to share, but one particularly self-motivated client I worked with, had already done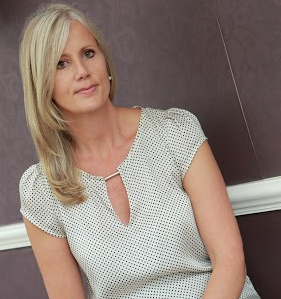 quite a bit of self-development work on herself before we worked together over 9 months.  To could see her transform into a more beautiful flower as she shifted her confidence and self-worth through our coaching relationship. She started to recognise her own beauty inside and out. Now she is dating different guys, with clear relationship values, is more relaxed dating and having fun with a different dating approach to finding love.
Working with Hannah, inspired me to design and create my own much unique FAST TRACK approach to give women all the tools and insight, to FIND and ATTRACT Mr Right, NURTURE and BUILD a more rewarding and lasting relationship that works, over a much shorter time frame. I offer individual 1 day or a 2 day group workshops, or 1-2-1 workshops, if you prefer a more exclusive experience.
My health and well-being expertise is also integral to what I teach, more specifically included in the New You Confidence coaching programme.
4/ What is the best piece of advice that you can give to men or women? And how to stop mistakes single woman make ?
Whether you are healing a broken heart, have given up on finding love, ready for a new relationship, DON'T GIVE UP, OR GIVE IN or settle for someone second best. Keep believing in your dream, be courageous and take a different approach to love if you want different results and a more fulfilling life.  Take consistent actions to find what you want!
Most importantly, learn to become the BEST PARTNER YOU CAN BE and the best 50% of the relationship you want in your life.  Life is so precious and love becomes harder to find later in life, it also becomes more complicated later in your 30's, 40's or 50's, particularly if your relationships keep breaking down.  So next time round, certainly don't judge a book by it's cover, the way someone looks.  Before you invest your heart, emotions and life with the wrong person, get clear about what is important to you and discover what is holding you back before you go looking for your next Mr or Mrs Right.  If you want a life changing experience and different results, the rewards will be worth your time and effort.
5/ What is your coaching philosophy that has enabled you to have such resounding success?
Today I am qualified and practice 5 different treatment interventions that work with the mind – body – and energy connection. I certainly understand how to support clients, mentally, emotionally and physically, to provide the complete healthier body and mindset transformation.
My F.I.N.D. Love Accelerator 4 Step Formula Group Coaching programme now offers more women the possibility of a more balanced and rounded approach to finding the most rewarding relationship every woman wants to attract and keep hold of, if you don't want to keep repeating the same mistakes women make.
Without personally transforming myself, walking my talk, ATTRACTING, FINDING, and BUILDING the most rewarding relationship I dreamed of having in my own life, I wouldn't be the Professional Relationship Coach I am today. It's now become my purpose to empower, educate and sucessfully transforming other women's lives.
How can I reach Karen for a personal coaching session?
As I mentioned in the introduction, I had the pleasure of speaking with Karen, another Professional Relationship Coach based in London, for over 45 minutes. She now focuses her time on group coaching events, webinars, workshops and professional speaking events.  She can also be reached via Skype, which makes her perfect for women to work and easily connect with her all over the world.
Unfortunately for us men, she works exclusively with women, but her advice is very interesting for everyone and her articles can provide you with all kinds of useful information.
Today, Karen is offering you, her FREE 5 Step Inner Beauty Makeover. It will only take you 10 minutes to discover your NEXT STEP if you're confused about what to do next.
Don't wait a moment longer and take a look at her website www.LoveCoachingYou.com or join her on Facebook@lovecoachingyou.  Or reserve your coaching session to find your "Extraordinary someone."
All you've got to do is take full account of your love life and become the best partner you can be if you want profound happiness !
Interview By Alex Cormont