Evan Marc Katz is the dating coach known as the personal trainer for smart, strong, successful women. This interview is made by Alex Cormont who is a French love coach based in Paris France and Miami Florida, and one of your relationship expert.
Alex Cormont (AC): Evan, can you briefly introduce yourself?
Evan Marc Katz (EMK): After pursuing a Hollywood screenwriting career that culminated in finishing in the Top 3 in Matt Damon and Ben Affleck's Project Greenlight, I decided to put myself through film school. My job? Customer care at an online dating company in Beverly Hills, California. It was there that I got the inspiration to write my first book "I Can't Believe I'm Buying This Book: A Commonsense Guide to Successful Internet Dating" .
It was an instant hit. Suddenly, I was in Time Magazine, in USA Today, on CNN, and I was presented with a choice: finish up my MFA so I could teach screenwriting or drop out and become the online dating guy. I became the online dating guy. In 2003, I built a website called e-Cyrano that writes dating profiles that attract higher quality prospects and started working with singles full-time.
Online dating profiles led to online dating coaching.
Online dating coaching led to dating coaching.
Dating coaching led to relationship coaching.
At some point in 2009, I realized that 80% of my readers were women – attractive, college-educated, impressive women – and that I should cater my services to meet their needs. It was then that I wrote my bestselling book, "Why He Disappeared: The Smart, Strong, Successful Woman's Guide to Understanding Men and Keeping the Right One Hooked Forever."
Since then, I have made it my life's work to help women to both attract better men and make healthier relationship choices.
To that end, I've been blogging twice a week for nearly a decade and my blog will have over 10 million readers in 2016. I launched a podcast this year that is averaging 40,000 listeners per month. And I have a newsletter that goes out to 75,000 women twice a week with even more free advice.
I love working with women – especially the kind of woman who has everything except for the man of her dreams. My clients are superstars – in the 98th percentile of everything. Because of that, they feel their pool of potential dating partners is only limited to 2% of the dating pool. The problem is that the Top 2% of men, as you already know:
Don't always want to date women who are so much like them.
Aren't always the best partners themselves – they're too alpha, too ego-driven, and too selfish to be great husbands.
My job is to take women from all over the world and help them find quality guys, navigate the tricky waters of dating, and teach them to create healthy, lasting relationships.
I believe good relationships are EASY and if it's not easy, it's not that good.
AC: What is your most memorable coaching experience and why?
EMK: I actually keep an email folder of every thank you letter and success stories. To me each and every one of those stories are unique and memorable in their own right.
For example: just yesterday I received an email from a 69-year-old woman from Northern California who was in my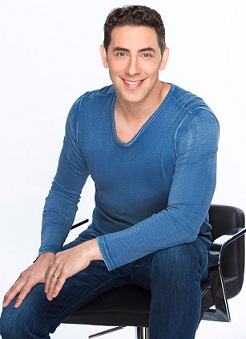 Love U course. She is now happily married. The reason she wrote to me is because she was having lunch with 32-year-old woman from Los Angeles who ALSO took my course and got married.
They happened to build a real friendship after having met through my community. The downstream effect of Love U is something that I am extremely proud of. Women getting married, achieving their dreams, and making real, lasting friendships. That's what it's about, and why I love what I do.
AC: What is the best piece of advice that you can give to men and women?
EMK: It really depends on the individual. But as a rule of thumb, everyone should strive to become the CEO of their own love life, instead of acting like the intern. What I mean is that when you carry yourself with a sense of confidence and set healthy boundaries, people will either treat you the way you want, or you will cut them loose. CEOs don't claim to attract the wrong employees and keep them for three years; they fire anyone who isn't doing the job.
Also, I think it's important to acknowledge the role of chemistry in relationships. It's a necessary component of love, but it is far from the only component. Lots of people have chemistry; few couples have true compatibility that allows two people to live together for a lifetime.
As a coach I try to provide actionable advice to rebuild my client's confidence. In my opinion, confidence breeds success and success breeds confidence. The more you date, the more you learn, the more you realize what your needs and boundaries are, the more likely you are to find the partner that you're looking for.
I'm just glad to help.
= = =
About Evan Marc Katz
Evan has over 10 million blog readers and over 75,000 newsletter subscribers. He has written 4 books, 2 of which can be found on Amazon:
"I Can't Believe I'm Buying This Book: A Commonsense Guide to Successful Internet Dating" and Why You're Still Single: Things Your Friends Would Tell You if You Promised Not to Get Mad.
His two other books "Why He Disappeared" and "Believe in Love: 7 Steps to Letting Go of Your Past, Embracing Your Present and Dating with Confidence" can also be found on his website.
Evan also offers private coaching through is Love U Masters Coaching, a 6 month highly exclusive course, which allows you to work with Evan on a one to one basis. Book now if you are interested, slots are limited and tend to go fast!
If private coaching (at $2000/mo) is too expensive, you can try the first two weeks of Love U (specifically about confidence) for FREE for a limited time only. Click here to get started.